Save TONS Of Time (And Worries)
With These Superb, High-Quality
And Done-For-You Lesson Plans!
Watch The Video Below NOW:
Are You A Busy SPED Teacher And Barely Have Enough Time To Breathe?
Keep Reading, This Is For You…
Here's the thing:
Being a teacher means having to ask yourself every day the same question…
"Did I prepare the lesson plans for tomorrow?"
It doesn't matter whether you're enjoying your day off with your family, having dinner with friends, or taking it easy in your relaxing moments alone.
It seems there's always this little voice in the back of your head asking whether or not you're prepared for tomorrow's classes, right? 
Look, if you're a seasoned teacher…
Or just a brand-new teacher without practical experience…
Lesson planning simply sucks.
It's time-consuming.
It's stressful…
And very inconvenient.
How do I know?
I've been a Special Education Teacher for 12 years.
And in my 12 years of being a teacher, I used to LOATHE lesson planning — it was probably the worst part of my job.
Spending tons of hours doing the research was extremely exhausting, not fun at all, and would always leave my brain dry.
Does it sound familiar?
Well, after chatting with some fellow teachers and looking for a solution to this pressing problem, I decided to create something exciting that's going to make your life easier:
SpecialEdLessonPlans.com
Done-For-You, High-Quality Lesson Plans
Get Access To Wonderful, Time-Saving Material That Will Help You Stress Less, And Enjoy More Free Time!
Get hundreds of done-for-you lesson plans with exciting and high-quality materials that will be added weekly.
You no longer have to spend hours and hours painstakingly doing research that will leave you exhausted.
We offer a myriad of different subjects such as life skills, math, history, reading, science, career preparation, and much, much more!
In our plans we include…
Enticing, Visually-Appealing PowerPoints
Every lesson comes with PowerPoint presentation with real pictures.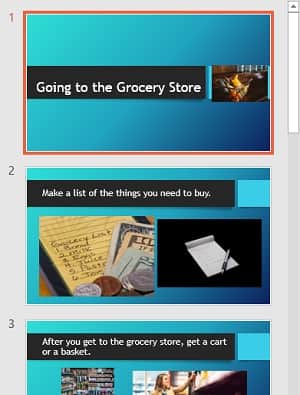 Format: PDF's & Word
For your convenience, all lessons come in PDF and editable Word format.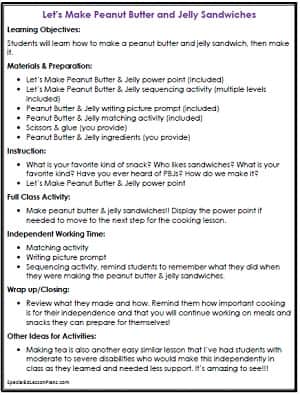 Entertaining Activities For Your Students
Different learning styles require multi-level worksheets!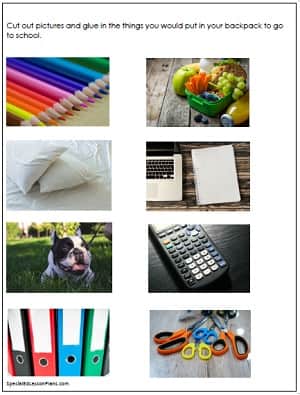 Comprehension Questions
Make sure your students understand everything by asking them these related questions.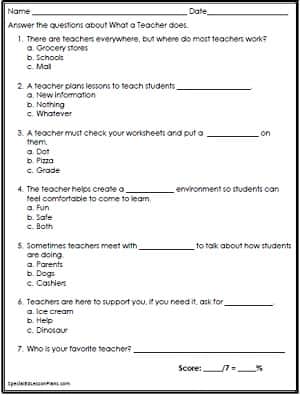 Matching Fun Activites
These activities will reach all types of learners and will help with the practical side of education and how to apply new skills.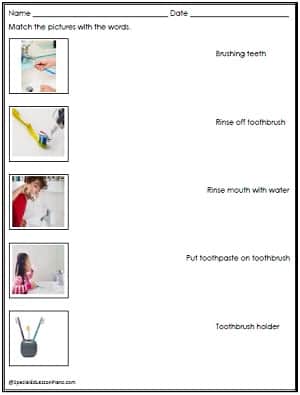 ... And Much, MUCH More!
Get much more material such as reading passages, writing prompts, questions, sequences and much more!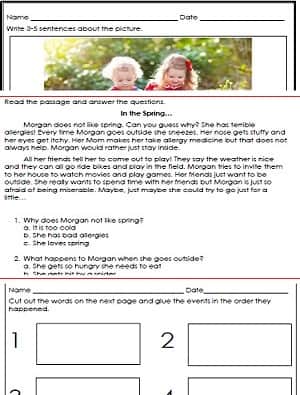 Get The Following Amazing Bonuses
Member Bonus #1
Valuable IEP Resources
Once you become a member, you'll get unlimited access to a convenient resource of IEP. Get data collection sheets, guide to IEP checklists, post IEP meeting checklist, IEP binders and much, much more! This fantastic bonus will help you effectively plan your IEP.
Member Bonus #2
On-Going Support
Get support whenever you need it. You'll never be alone… you can shoot questions, opinions, issues… you name it. Support is only an email away!
See What Delighted Members Have To Say…
The special ed lesson plans have been so helpful in my speech and language sessions. The lessons have easy to follow directions and address functional life skills that are necessary for students to learn. I like that each lesson comes with a few various types of activities, so I can focus on matching, vocabulary, comprehension, etc. Additionally, the lessons are interactive and engaging so students are having fun while learning.
Finally – a resource that fits my students with unique needs! Special EdLessonPlans.com is a must have resource for any Special Education teacher looking for fresh, original content from leading minds in the field. I use it regularly in order to free up my schedule and my admin appreciates the organized, relevant lessons I present on a weekly basis to my students!
Ms. Nguyen is a creative, experienced special educator who has brought her expertise to designing some awesome materials for teachers to use directly from her site — you can just print and go! I look forward to having access to these inventive lessons when I need something that will work with the variety of learning needs in my special education classroom. Being a special education teacher has enough challenges, you shouldn't have to spend hours creating your own activities and worksheets — take advantage of the great resources this site has to offer.
Can I cancel Anytime?
Of course! If for any reason you feel this is not for you, you can cancel the membership yourself through the website or you can send us an email to support@specialedlessonplans.com and we'll do the rest for you right away.
Do you issue refunds?
Unfortunately, we don't because this is a recurring monthly charge with membership. However, with anything else, there are always extenuating circumstances. If you fall into this category please email us and we will try to work with you to untangle any issues.
Will there be more materials added?
Yes, Of course! We constantly add new lessons based on member's requests…We're always adding new materials so that you never run out of ideas.
If I Don't Find What I'm Looking For, Can I Make Requests?
Yes, absolutely. If you have specific topic requests you can send us a messasge and we will do our best to accommodate your request.
Will you be making materials to specific state standards for academics?
Unfortunately no, because requirements vary from state to state. However, we try to cover as many specific topics and skills as possible to meet all your instructional needs.
Is It Possible To Re-Download The Materials Once I Already Downloaded Them?
Of course! Once you become a member, you have unlimited access to all of the materials.  No need to take up space on your hard drive trying to save everything at once. Just come back whenever you need.
Can I Edit The Lessons?
Yes! We provide editable Word files — so that you can edit freely as you want!