15 Virtual Learning Reward Ideas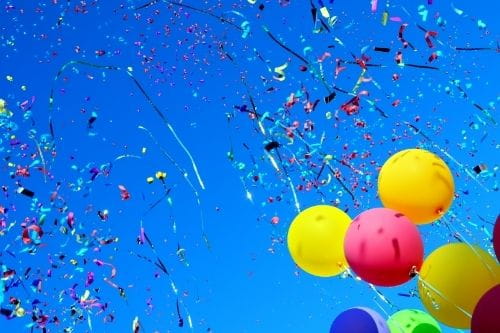 One of the biggest challenges of virtual/distance learning is keeping students engaged and focused throughout the entirety of a class period.  There are so many distractions and reasons why it's hard for our kiddos to pay attention. I know normally most of our students don't need to be rewarded for expected behavior, however with our changing classrooms and what learning looks like now, it would definitely help!
Let's be honest, it's hard for even us, as adults to sit through virtual classes without losing focus. Depending on your class, you may want to set up a full class reward system or individual. So here are some virtual reward ideas to keep your students engaged and participating in class!
Virtual lunch bunch with small group or with teacher- This can be a fun way to spend 1:1 time with your students, to really get to know them and connect, especially during virtual learning. You could also set up a lunch bunch with a few students (and yourself) so they can socialize with one another.
Dance Party- Have your students choose songs/videos for a digital dance party!
Dress up day theme for the class- Students can vote on a dress up theme for what to wear for class the next day or Friday.
Choose a book to have read aloud- Our younger learners love being able to choose the book to be read aloud to the class. You could also have a few students read aloud to the class as a reward as well.
Virtual field trip of choice- There are so many online sites that offer virtual tours (museums, aquariums, zoos etc.) You can even tie in extra activities to make it fun, like scavenger hunts as you go through tours, checking off what you see.
Show and Tell- We know our younger learners enjoy sharing. You can have themes or have students find important or cool items at home to share with the class.
Special guest attend class- This can also be a SUPER fun one for students. You can choose a surprise guest (other teachers, counselors, admin, librarian, etc.) to come visit your class. If you're doing job lessons, maybe even find a local firefighter or police officer who could pop in!
Games- There are lots of games you can play as a class. You can do scavenger hunts around the house, play hangman, set up an activity on kahoot!
Homework pass- Free homework pass for the day/weekend!
Teacher drive by (if you're willing)- If you're doing individual rewards, you can have this as an option, make a little sign and drive by your student's house to say hi. I bet they'd love seeing your face in person!
Virtual party/get together/ snack- Have everyone get snacks and the class can all eat and hang out together online.
Raffle-Have a raffle! You can toss everyone's name into a hat and pick a few for prizes.
Special surprise prize- This can go with the raffle, prizes like puzzles, stickers, pens etc. OR you can put together a little "care package" for an individual student if they are on their own reward system.
Virtual talent show- This could be a fun way if you have smaller groups to have kids share a talent with their peers online! They can sing songs, dance, read books, tell jokes etc. Maybe even have a few students go each day if you're classes are bigger!
Virtual/digital stickers, rewards, or coupons- Sometimes you got to get creative too! If you want something low maintenance and easy, try these! You can make coupons for extra points, make certificates, or let students collect digital stickers somehow!
I hope those are a few fun ideas to get you started! As teachers we have to try everything and anything to get kids to participate and stay engaged during virtual learning! Good luck!