Academics are important, but focus on life skills first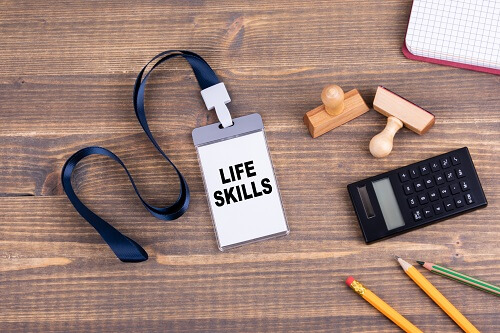 I know this is probably a controversial statement, but hear me out. Academics are of course important and should always be the driving force behind what we do in the classroom, BUT teaching life skills is what will essentially lead to independence and improve our students' quality of life.
We have a responsibility to help improve our students' quality of life. 
What is the benefit of being able to multiply and divide fractions if you can't sit at a desk for longer for 2 minutes or be able to participate in a classroom activity with your peers? Great, you can multiply decimals or solve for x, but you can't ask for help when you need it or throw a temper tantrum when your schedule is changed. These are the important skills our students need to learn; what it means to be functionally independent. They need to learn skills that will help them be independent once they leave the school system, enter into adulthood, and hopefully obtain competitive employment.
Life skills are embedded into everything we do.
As teachers, these unplanned 'teachable moments' happen daily, but sometimes we have to contrive them on purpose, to help teach our students what to do in 'real time' situations. Work these lessons into your academic instruction. For example, give students an activity but don't give them the materials they need, will they ask for help? Will they know how to advocate for themselves? Help them learn to stand on their own.
Just keep in mind, even though we must teach the academic IEP goals and curriculum that is required of us, think about what our students really need at the end of the day.  Think about where they'll be in 15 years from now and then work on taking baby steps to help get them there.