Lesson Plans For Special Education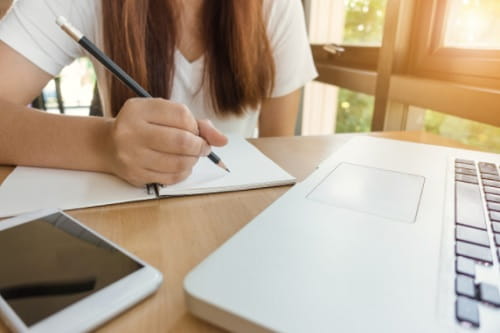 Why does it seem like when we are looking for lesson plans for special education, there is a whole lot of reinventing the wheel going on? That's because THERE IS. As Special Educators, we are constantly looking for lessons that we can differentiate, adapt, or modify, to reach all the various levels and needs of students in our classrooms. It shouldn't still be this difficult after all this time, to find lesson plans for special education that are usable, practical, & relevant. If you're looking for activities and lesson plans for special education, (which of course you are, since you're here) keep reading!! Below, I break down an easier way to lesson plan, give you lesson plan ideas, and list out lots of sites & resources that are great for special education classrooms. Let's get to it!
When it comes to lesson planning for special education, it's a great idea to have a general plan for each class period. Every class period should follow some kind of routine. This makes planning a lot easier, no matter what topic you're teaching that day.
A rough breakdown could look something like this:
Warm up activity
Depending on what class you teach, this could be a few simple math problems, a puzzle, a matching activity, or a simple vocational task the student can complete This gets the student in the mindset for learning and also gives you a few minutes to get yourself prepared.
Instruction
I love using power points for my whole class instruction. Most students are more interested and will engage/participate more when I use power points or project stories, activities, etc., on the smart board.  Each day I find something to project (story, instructional power point). For our lower functioning learners, or learners with shorter attention spans, their attention is held by the screen and pictures (not too cluttery!). It works even better if you can find something interactive.
Group Activity/ Guided Learning
Doing a group activity to help review the materials taught is helpful. You can do a hands on activity, a game, or even something simple like answering comprehension questions together as a class.
Independent Work
Give your students an activity to work on that they can complete as independently as possible. Again if you can't think of something, you could give students the same comprehension questions you just went over as a class to see how they do on their own.
This can also be things like writing prompts, picture prompts, matching activities, sequencing, sorting, word search, crossword puzzle, file folder activity etc.
Wrap up/Closing
Review as a class what was covered today.
Have students do an 'exit ticket' of 1, 2, or 3 things they learned today, something they want to learn more about, what did they like or dislike about today etc.
Break Time
Most of our students are always looking forward to the end of class/activities so they can have break time. Sometimes it's also hard to plan exactly to the end of the period, so a little buffer time for students to calm down and give their brains a break is well deserved.
Students could get on the computer, their phones (if being appropriate), puzzles, play games, etc.
This is a general template for a teaching period. You can change as you see fit to meet the needs of your students. Sometimes your students may need more breaks, try to fit these into your scheduling if possible, so you can maximize instruction time.
Looking for a more detailed description of how to write lesson plans for special education? Are you looking for a template for special education lesson plans? Here's a rundown of how to plan/write lesson plans for special education regardless of the topic.
When it comes to specific lesson planning, you can follow this template and guide. This will give you more detail on how to plan for specific units or lessons. Depending on the level of students you teach, this may be helpful, so check it out!
Sometimes we don't even know where to start when are given a new class to teach. Looking at a list of lesson plans for special education can trigger our minds to where we want the direction of our class to go. We just need a starting point. Next, choose a unit to focus on. After you have a unit, you can break it down into smaller lessons and set lesson objectives. Then you can plan specific instruction, small group or independent activities, and more.
Are you looking for supplemental activities/sites that you can use as part of extending your lesson plans for special education?
Here are some great websites (some free and some paid) that have great resources to use in your classrooms today.
Reading:
Reading A-Z
Raz-Kids.com
MyOn.com
Tarheelreader.org
Storylineonline.com
Specialedlessonplans.com
Superteacherworksheets.com
Scholastic.com
K5learning.com
Edhelper.com
AttainmentCompany.com
Math:
Math-drills.com
K5learning.com
Mathplayground.com
Specialedlessonplans.com
STMath.com
Superteacherworksheets.com
Edhelper.com
Scholastic.com
AttainmentCompany.com
Life Skills:
News2you.n2y.com
SpecialEdLessonPlans.com
AttainmentCompany.com
Science/History:
NASA Kids
BrainPop.com
Science A-Z
How Stuff Works
Nat Geo Kids
Time for Kids
Speech:
Speechbuddy.com
Thespeechbubbleslp.com