Teaching Special Education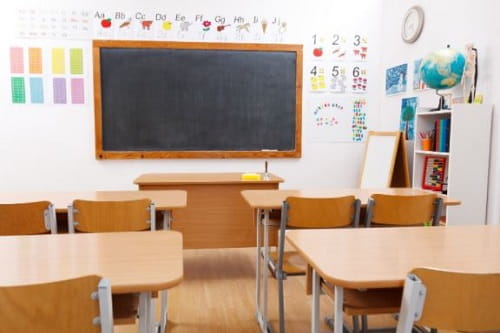 Teaching special education is a very difficult and rewarding job. It's a job that requires time, dedication, and a love and understanding for students that goes beyond the surface. Teaching special education, being a special education teacher,  is more than just a profession or occupation, it's something that is embedded in the being of the person. It truly takes a certain type of person to be able to be a successful special education teacher.
When it comes to teaching special education, there are many roles you will have. You're not just the special education teacher. You do work with many specialists (speech pathologists, occupational and physical therapists, behavior specialists, etc.). While they all have very valuable information and do work with your students, their time is limited. So as the teacher and the person who is with your students the most, you implement and carry out a lot of the strategies, provide opportunities for repetition, and reinforce the teaching of these skills. You'll wear many different hats in depending on the situation.
You are also the case manager for your students. You are the main point of contact, the go to person for anything regarding your students. Obviously you can't know everything, but when you're teaching special education, it's beneficial to know who to go to for certain information. Become familiar with administration, therapists, specialists, people at the district Sped office, cafeteria workers, custodians, and librarians! This will only set you up for success. You'll know who to go to if you need more information, need extra supplies, support etc.
From a more technical standpoint, as the case manager, you should follow up to make sure students are getting their related services and that all appropriate teachers have a current copy (or access to) of the student's IEP. As the special education teacher, you'll have to make sure students are getting what they need in their general education class (modified work, extended time, other modifications and accommodations, etc.). When it comes time to draft an annual IEP, you'll have to coordinate with other teachers and specialists to make sure each student's IEP has what it needs (areas of need, PLOP for each class, data, goals, etc.).  For the classes you teach, be sure to keep work samples and data for everything! Every teacher should know that without data and documentation to support any claim you make, you have nothing.
Teaching special education requires a person who is organized because, there is A LOT of paperwork! Make sure you always have updated files on hand. As the case manager and primary teacher for most of your students, you should have updated health forms, emergency care cards, medical info/needs, after school care, parent contacts etc. Your school probably has this in a file room somewhere, but it's best to have this information on hand and easily accessible in case you (or someone else) needs it immediately. It's a good idea to keep a binder for each student. The binder should include all info pertaining to the student, data sheets, work samples, etc. It's also an easy resource to pick up and bring to any meetings about that student.
Teaching special education also requires you to be able to adapt and modify curriculum/information to meet the needs of your students. In some situations, you may have to work with a general education teacher to ensure the curriculum and materials are modified to a level that is accessible for your student. You are the person who understands the various disabilities and how to best meet the needs of your students. It is important that the knowledge and strategies you use with your students are effectively shared with other staff members to set students up for success and promote progress across multiple settings.
You are your student's biggest advocate in the school setting. Part of teaching special education is being a cheerleader for your students and pushing when you need to in order to make sure they get what they need for success. Teach the general population about your students. Speak up for your kids. Defend them, but also teach them to speak up for themselves.
While you are the biggest support, cheerleader, and advocate for your students at school, one thing you don't want to forget is that there is always another side. The truth is, with the positive also comes the negative. We as teachers take pride in the successes and we also share the blame when things don't go right. Just know that sometimes you will have to take responsibility for things that may have been out of your control. This is not true in all cases. For the most part parents are reasonable and hopefully you won't experience this. However, it is good to be aware that sometimes you will come across situations where you'll get blamed for something that you could not control because you are the teacher. Being aware of this possibility is helpful so you know how to best handle any situation that comes your way. Don't take it personally. Think objectively about facts before replying to any email or negative statement.
I learned that lesson the hard way. Teaching special education can take you on a roller coaster of emotions, every year. It's crazy and hectic, but can also be amazing and heartwarming. Remember, things will go wrong. That's life. In many situations, it's not personal, whatever happened to you, if it wasn't you, it'd be someone else. So when things go wrong, take a step back, calm yourself, and get in a better mindset before tackling the situation. You want to maintain professionalism as much as you can, even when your emotions may be all over the place.
When it comes to teaching special education and finding a school you want to work at, there are a lot of things to consider. Make sure your administration is supportive of your program. You want to be sure your students and program will get what you need to foster success. It's not a secret that all teachers spend a lot of their own money on their classroom/students. Knowing you have support and appropriate funding is also important.
Be sure you have a teacher squad, or people you can go to who actually understand. No one truly understands special education unless they are a special ed teacher. You need a strong support system at your school. You will definitely go through ups and downs and tough situations in your teaching career so having people you can talk to is key. They will not only listen, they are able to offer support and feedback about how to handle any issues.
Teaching special education is a job that will always be changing. As times change, we'll have to keep adapting and modifying in order to make sure our students are still able to access the tools and materials they need to be successful in their environment. We are also constantly working to improve ourselves and personal skills so we can learn new, creative ways to teach students across all functioning levels. There is so much learn and a lot of great information out there on how to teach effectively and be the best teacher we can be to our students. There are so many new apps and programs that are extremely helpful and support instruction so if you're not tech savvy, time to start now!
Just remember, there's not one way to do anything. You'll go through your own experiences and have your own successes. You'll also mess up, but you'll learn from it and keep on going. That's part of how to be successful while teaching special education. Keep pushing yourself to grow, learn from your experiences, keep your students' best interest at heart, stay organized, be flexible, and always put your best foot forward. You're okay do just fine!